San Francisco DA happy with anti-theft initiatives from Apple and Samsung
12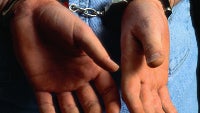 San Francisco DA George Gascon, who has been vocally criticizing smartphone manufacturers and the carriers for lack of a plan to thwart the big city smartphone theft epidemic, is actually impressed at the initiatives taken by Apple and Samsung. The two rivals demonstrated systems that the DA called "clear improvements". The San Francisco DA is teaming up with New York's Attorney General Eric Schneiderman to test what Apple and Samsung are each offering to "
see if they stand up to the tactics commonly employed by thieves
". According to the FCC one third of all robberies in the U.S. involve a smartphone while that rises to
one half
of all robberies in San Francisco.
The DA of San Francisco wouldn't reveal how the two systems work. Apple's security plan is part of iOS 7 and is covered by a non-disclosure agreement. Apple did show off its Activation Lock at WWDC last month. Even if thieves try to wipe the phone, the device won't activate with an account name and password. For its part, Samsung has a deal with a third party security company to provide users with a subscription to a security service.
Since Google doesn't provide an anti-theft system for Android phones, Samsung has turned to
LoJack
to provide a branded solution to the problem. While it is similar to Apple's "Find My Phone," the LoJack system works hand-in-hand with police and does cost $29.99 a year. So far,
the system is available only for the Samsung Galaxy S4
.
Last month, both Gascon and Schneiderman started the Save Our Smartphone initiative,
calling for manufacturers to add a remote control kill switch
that could disable a smartphone in case of a theft, making them less valuable to steal. "I'm very optimistic that they came and were willing to share their technology with us," Gascon said.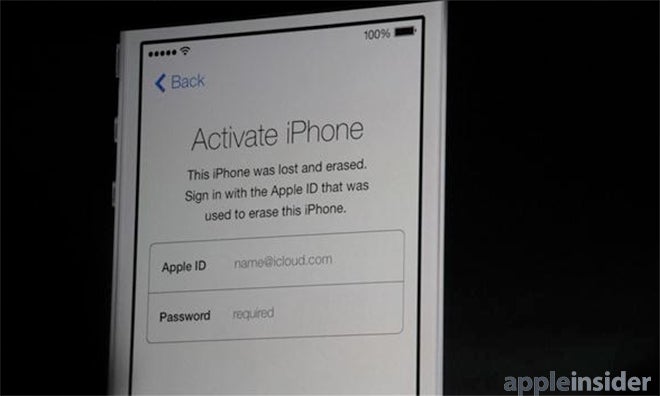 A look at the Activation Lock, coming to iOS 7
source:
SFExaminer
via
AppleInsider