NASA wants you to design the UI of its upcoming smartwatch app for ISS astronauts
4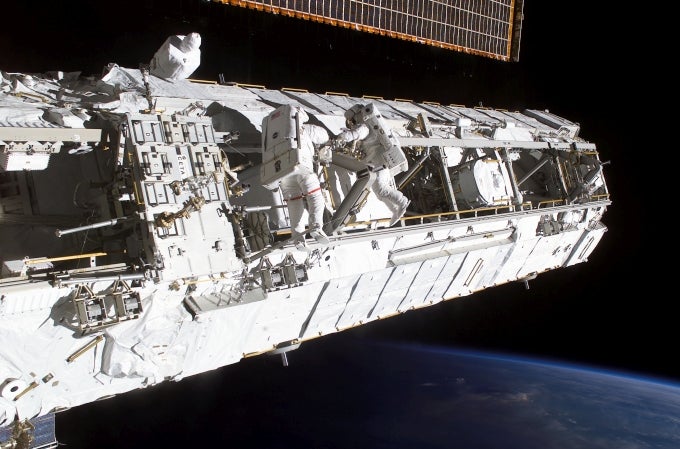 If you're an app designer and you want to have your work featured by NASA, this may be your lucky day, but only if you're good enough. Earlier today, NASA launched a contest for a smartwatch app UI design. The prize money stands at $1500, which is definitely not to be overlooked, but the perks of designing an app for NASA probably will probably outweigh the cash in the eyes of many app designers.
Designers will have to create the foundation for what will ultimately become the standard UI for smartwatch applications that will be used by astronauts aboard the International Space Station (ISS). Given the broad utility of the app, designers will have to draw up separate interfaces for multiple sections, such as "Crew Timeline", "Cautions and Warnings", a timer "for procedures until next activity", as well a section for checking the link with Earth. Make sure to head over to the source link below if you're serious about entering the contest and finding out more about the requirements.
We repeated the word "designers" a few times throughout the post, and that's because NASA isn't looking for app developers. Instead, the contest is for a UI design that's to be submitted as a JPEG or a PNG, and not for the full-blown apps themselves, which will probably be coded away by NASA software engineers. In the contest rules, the association puts a lot of emphasis on the fact that designers are highly encouraged to come up with new ways of representing data on a smartwatch display.
The whole point of the app is to help ISS astronauts digest information more quickly through the screen of a Samsung Gear S2 smartwatch, the reference hardware for the app. At the moment, the astronauts use iPads to go over their agendas and procedures, but the space association hopes that the transition to smartwatch apps will help astronauts with getting the information they require while also freeing up both hands.