Muzei Live Wallpaper best extensions and add-ons collection: wallpapers unchained
18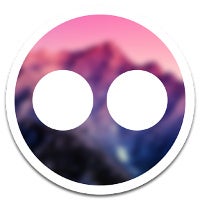 Muzei Live Wallpaper was released just a few days ago
, but it has quickly become one of our favorite Android live wallpaper apps. Developed by Google's Roman Nurik, the same person who created the
popular DashClock widget
, Muzei is different from all other wallpaper apps in that it does not ship with a preset of images or animations, but instead brings a public API allowing developers to use its modern, blur-styled interface with all sorts of third-party services like Flickr, 500px and Tumblr. At least, these are the services we expected to appear over time.
What we did not expect, though, is for those extensions to appear so quickly. It is really amazing that it only took a few days to have extensions for all major platforms (and even some more extravagant ones) in Muzei.
Basically, all you have to do in order to get automatically updated wallpapers from services like, say 500px or Flickr, is to first have Muzei installed, and then download an extension from the Play Store. Let us also make it clear that all of that carries a zero-dollar price tag. Once you download an extension, you simply open the already installed Muzei Live Wallpaper app and go into Settings (the icon with the dots), and swipe to the newly installed extension. It's as simple as that. Here, in the following slideshow, you'd find our favorite Muzei extensions and add-ons, as well as the link for the app itself right below, take a look.
| | |
| --- | --- |
| Developer: Roman Nurik | Download: Android |
| Category: Wallpapers | Price: Free |
Muzei Live Wallpaper best extensions and add-ons collection: wallpapers unchained