Munster: Ignore the shorter lines, Apple is experiencing "slight growth" in iPhone 7 demand
66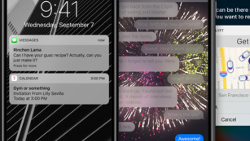 Piper Jaffray analyst Gene Munster sees clues in today's launch of the
Apple iPhone 7
and
Apple iPhone 7 Plus
that tell him to expect "slight growth" in iPhone sales this year. Some might consider that slight growth to be something of a surprise considering today's reports of smaller lines seen outside of Apple Stores.
For example Piper Jaffray estimates that 400 people were waiting outside Apple's 5th Avenue flagship store in the Big Apple on Friday morning. That compares to the 650 that were outside the store during last year launch date, and the 1,880 that lined up outside the store in 2015 for the release of the
Apple iPhone 6
and
Apple iPhone 6 Plus
. This morning, only 30 hearty souls took a place in line outside the Apple Store on Apple's Cupertino campus.
But the lines really don't serve as an indicator of iPhone demand anymore. The carriers have their own deals and are increasingly hijacking iPhone orders away from Apple. Carrier pre-orders were strong this year, especially at Sprint
where reservations were up earlier by 375% year-over-year
.
T-Mobile says that its pre-orders were up 400%
from 2014's figures. Driving these increases is
the free 32GB Apple iPhone 7 deal
that every carrier is offering in one form or another. The bottom line is that the consumer has to pay $650 in advance for the 'free' iPhone 7, and is reimbursed on a monthly basis usually via a bill credit. Because the reimbursement takes 24 months to complete, guess what? You're locked in for 24 months. Funny how that works.
"We estimate this year's iPhone 7 launch line at Apple's flagship 5th Avenue store in NYC was around 400 people vs 650 for the 6S and 1,880 for the 6. Overall, we view this line number as to be expected for three reasons. First, consumers continue to trend toward pre-ordering new devices to specifically avoid long launch day lines. Second, Apple announced yesterday that all iPhone 7 Plus units and iPhone 7 Jet Black units were sold out from pre-orders. Third, this year's line appeared to have little to no representation from overseas resellers that we have seen in the past (20% of last year's line). Bigger picture, we believe that pre-order commentary from Apple and US carrier partners suggests iPhone 7 demand is strong and we remain comfortable with our thinking for slight growth in the iPhone 7 cycle compared to the iPhone 6 cycle."-Gene Munster, analyst, Piper Jaffray
Munster has an overweight rating on Apple's shares with a target of 151. The stock closed today at $114.92, down 65 cents or .56%.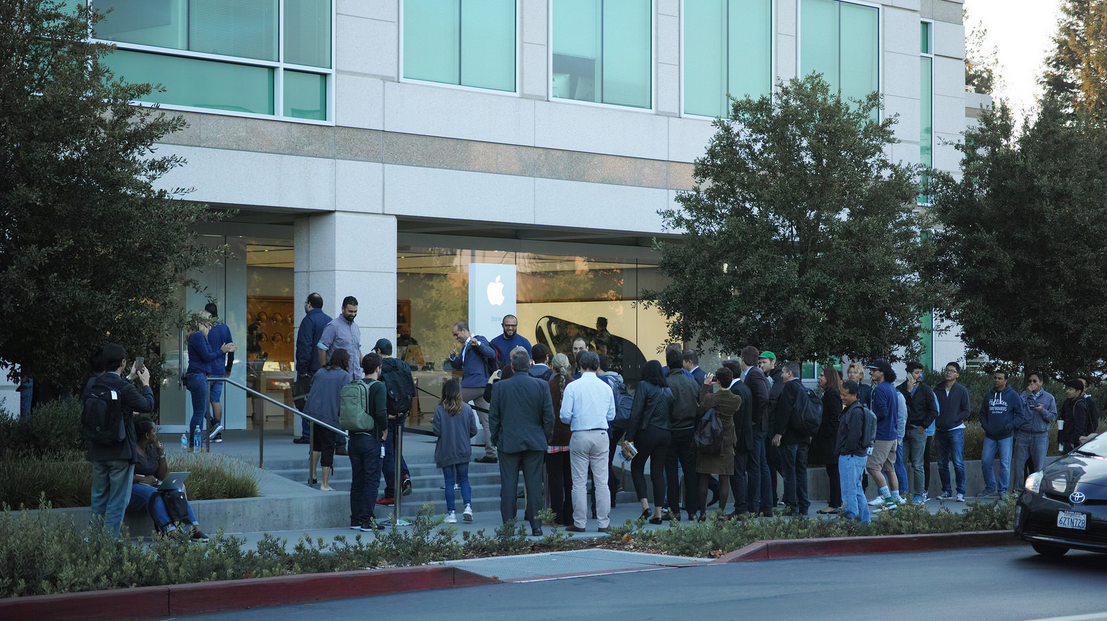 A small line forms outside Apple's store on its Cupertino campus
source:
Barron's