Movie shows the life and death of an Apple iPhone from the handset's perspective
3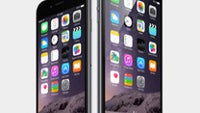 A new short has been filmed called "
The Life & Death of an iPhone
." As you might imagine, the film shows you what it is like to be an iPhone instead of the person carrying it in his/her pocket. If you want to make this real deep, consider it to be a movie that explores the relationship between man and machine, but from the machine's viewpoint. By the way, the 7-minute film was selected for the Sploid Short Film Festival.
The "The Life & Death of an iPhone" was filmed and edited on an iPhone (natch!), and was directed by Paul Trillo. The short begins with a quick boxing at the factory. It's lights out until the box is open and the device becomes the proud possession of its owner. The iPhone gets to see everything in its owner's life, and it isn't always pretty. From watching its owner pick his nose during the morning commute, and getting a good close up look at his ear when on a call, we would bet that if iPhones could talk, they would probably gag.
We also see what it looks like for the iPhone when some thug tries to rip it out of the owner's hand, or when it plops into the toilet. Eventually, the phone drops and the screen cracks. But this particular unit is repaired and sent to China to be sold in the black market, starting its life over.
Check out the short for yourself by clicking on the video below. Despite the violent nature of the ending, we're pretty sure that no iPhones were harmed in the filming of this movie.
source:
Sploid