Movie Creator for Xperia Z1, Z2 makes mini-movies from your pictures and videos
7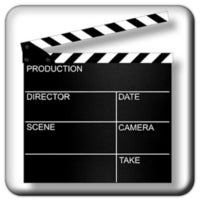 Sony has released a new Movie Creator app for the
Xperia Z1
and
Xperia Z2
. It's a sort of an automatic movie editor, which will pick a number of photos and videos from your library and stitch them together in a 30 second video, transitions and music included. It does its work in the background – without being specifically activated – and notifies you whenever a new movie has been created. The time period, from which media is taken and glued together, is also chosen automatically – it can all be from a single day, or from the span of a week. We are uncertain, whether the app tries to guess the type of activity you were involved in when shooting, or if it just picks on random.
The user is allowed a minimal amount of editing – one can type in a name, pick a different music, and remove certain images that they deem unfitting. Adding pictures is not permitted, though. File size is not a concern, as the mini-movies do not take much storage – for playback, the app streams the pictures and videos directly from your gallery. Only if you choose to export a certain vid will it create a larger file. After that, you are free to send it to your friends or import it in another editor.
Sounds like a nice and easy way to send pictures from your vacation... if you own an Xperia Z model, that is. If you want it - it can be downloaded from the Sony Update Center app.
source:
Xperia Blog
via
Android Community