Motorola PHOTON 4G won't come with unlocked bootloader out of the gate, after all
3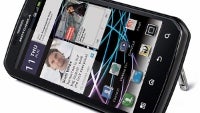 Asked directly if the newly announced high-end
Motorola PHOTON 4G
world phone for Sprint will be available with unlocked bootloader, which will simplify developers' efforts to create custom ROMs for the Android handset, the company answered the following:
"
Motorola has recognized the passion around this topic in our communities. As we've previously communicated, it is our intention to include the unlockable/relockable bootloader in software releases starting in late 2011, where operator and channel partners will allow it. However, this feature is not included in the software found on PHOTON 4G...
It will not contain the unlockable/relockable feature; additional details beyond that will be available when the product comes to market. As you mention, our intent is to enable this feature on devices later this year and we will share updates on that as they become available as well.
"
So it looks like even with the latest and greatest handsets from Motorola, unlocked bootloaders will be no-show until any firmware or OS updates in late 2011, which could as well mean in time for
Android Ice Cream Sandwich
. Oh, well, a bit more
headaches
challenges for the custom ROM crowd until then.
source:
DroidLife