Motorola Moto X and DROID MAXX Dev Editions available today for $649
10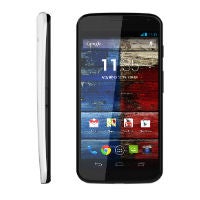 A bit less than one month ago, Motorola's VP of Product Management Punit Soni said that the Developer Edition of the Motorola Moto X would be made available "
in days
". Obviously Soni was working with bad intel, because Motorola didn't release the Developer Edition of the Moto X until today. Motorola also released the Dev Edition of the DROID MAXX as well.
Both developer edition devices will cost $649 and come with a very easily unlockable bootloader. The Moto X will come in two different models. There is the Verizon model, which is available for purchase today. And, there is the GSM variant that will be compatible with AT&T and T-Mobile which will be put on sale this Friday. Motorola notes that the version of the Moto X sold through Sprint already has an easily unlockable bootloader.
All of the developer edition devices come with 32GB of storage and all of the features and specs you would expect from each of the phones. The Moto X is also a special edition that doesn't give you a choice of color. Instead it gives you two: woven white on the rear, and a black front plate; it also carries the Developer Edition branding on the back.