Motorola Moto G4 Plus vs Moto G4 vs Moto G (2015) specs comparison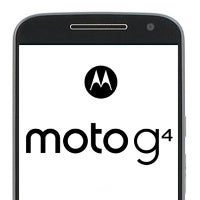 So, Motorola just unveiled the fourth generation of its Moto G lineup. This year, we are actually treated to not just one but two slightly different flavors of one and the same device. Apart from the
Moto G4
, the
Moto G4 Plus
was also introduced.
No, there is no significant difference in the design and the size of the two hot new Motorola devices, but we can't say the same for their specs sheets. As one would naturally deduce, the G4 Plus is the more advanced device among the two — it ups the ante with a fingerprint reader and a superior camera on board.
But is this actually it? And more importantly, how are Motorola's newest devices stacking up against the Moto G (2015)? Suffice to say we were curious to find out, and we think you are also eager to find the differences. That's why we made a quick three-way comparison between said handsets. Here goes:
Motorola Moto G (2015) vs Motorola Moto G4 Plus vs Motorola Moto G4
Compare phone and tablet specifications of up to three devices. Type a model name in the search field of our phone specs comparison tool or pick a popular device from the ones below.
Display
Features
Scratch-resistant glass, Ambient light sensor, Proximity sensor
Scratch-resistant glass, Ambient light sensor, Proximity sensor
Scratch-resistant glass, Ambient light sensor, Proximity sensor
Hardware
Qualcomm Snapdragon 410 8916
Qualcomm Snapdragon 617 8952
Qualcomm Snapdragon 617 8952
Quad-core, 1400 MHz, ARM Cortex-A53, 64-bit
Octa-core, 1500 MHz, ARM Cortex-A53, 64-bit
Octa-core, 1500 MHz, ARM Cortex-A53, 64-bit
Adreno 306
Adreno 405
Adreno 405
Internal storage
16GB
64GB
32GB
OS
Android (6.0 Marshmallow, 5.1 Lollipop)
Android (8.1 Oreo, 7.0 Nougat, 6.0 Marshmallow)
Android (7.0 Nougat, 6.0 Marshmallow)
Battery
Charging
Fast charging
Fast charging
Camera
Rear
Single camera
Single camera
Single camera
Main camera
Specifications
Aperture size: F2.0
Aperture size: F2.0; Pixel size: 1.3 μm
Aperture size: F2.0
Video recording
1920x1080 (Full HD) (30 fps)
1920x1080 (Full HD) (30 fps)
1920x1080 (Full HD) (30 fps)
Recording format
MPEG4, H.264
Features
Picture-taking during video recording, Video calling
EIS, Video calling
EIS, Video calling, Video sharing
Front
5 MP
5 MP
5 MP
Video capture
1920x1080 (Full HD)
Design
Dimensions
5.59 x 2.85 x 0.48 inches (142 x 72.4 x 12.2 mm)
6.02 x 3.02 x 0.39 inches (153 x 76.6 x 9.8 mm)
6.02 x 3.02 x 0.39 inches (153 x 76.6 x 9.8 mm)
Weight
5.47 oz (155.0 g)
the

average

is 6.2 oz (176 g)
5.47 oz (155.0 g)
the

average

is 6.2 oz (176 g)
5.47 oz (155.0 g)
the

average

is 6.2 oz (176 g)
Materials
Back: Plastic
Back: Plastic; Frame: Metal
Frame: Metal
Resistance
Water; IP x7
Splash
Splash
Features
Notification light
Interchangeable covers
Interchangeable covers