Motorola Moto G4 Plus gets soak tested for Android 7.0 in Brazil
0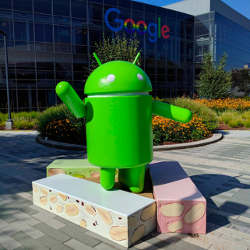 Motorola basically said last month that
the Motorola Moto G4 series would be updated to Android 7.0 starting in the fourth quarter
. Today, it would appear that in Brazil, the
Motorola Moto G4 Plus
is undergoing a soak test to see if it will run the new Android build without an issue. The update to Android 7.0 weighs in at 953MB for
Moto G4 Plus
owners who are part of the soak test.
To participate in the test,
Moto G4
Plus users in Brazil need to be subscribed to the Motorola Feedback Network. In addition, those participating must promise to keep everything related to the soak test confidential.
Among some of the features found in Android 7.0 is seamless updating. This allows your phone to receive an update in the background and appear the next time you boot up your phone. No more waiting as your handset processes an update. Doze is back, and works better to extend your battery life by shutting down background activities. Emojis are updated to the latest Unicode 9 standards, and
Google Assistant
brings a more conversational tone. It also has a personality which is something Google Now was lacking. The "Clear All" button allows users to kill all open apps with one tap. No more constant swiping to shut active applications,.
These are just a few of the new features that Moto G4 Plus users in Brazil will have to look forward to while soak testing Android 7.0. If everything runs smoothly, the update will soon be available to all Moto G4 Plus users in the country.
source:
Techdroider