Motorola Moto Z and Moto G4 series will get Android 7.0 Nougat updates starting next quarter
12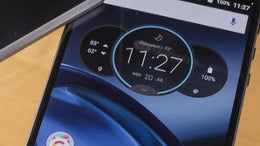 While
Android 7.0 Nougat
has been available for over a month, if your device is not a Nexus, you can't get this new version of the OS yet. But various manufacturers should soon start updating select phones to Nougat, and Motorola is one of them.
According to Droid-life, a Motorola spokesperson confirmed that Android 7.0 Nougat should be available to the Moto Z family and the Moto G4 family starting "in Q4." Q4 means the months of October, November, and December, so Nougat updates could be hitting Moto handsets as early as next week (highly improbable), and as late as the end of the year.
Motorola didn't specify which Moto Z and Moto G4 models are getting Nougat in the fourth quarter, so we assume that all of them will:
Moto Z
,
Moto Z Droid
,
Moto Z Force
,
Moto Z Force Droid
,
Moto Z Play
,
Moto Z Play Droid
,
Moto G4
,
Moto G4 Plus
, and
Moto G4 Play
.
Right now, there's no word on when older Motorola smartphones - like the Moto X and G series from 2015 - are supposed to get Android 7.0 Nougat. But Motorola says it's going "share upgrade plans for other products and more specific timing later."
We'll certainly keep an eye on Moto's Nougat updates plans, and let you know when we hear more about them.