Motorola DROID Turbo 2 vs Samsung Galaxy Note5 vs Apple iPhone 6s Plus: specs comparison
7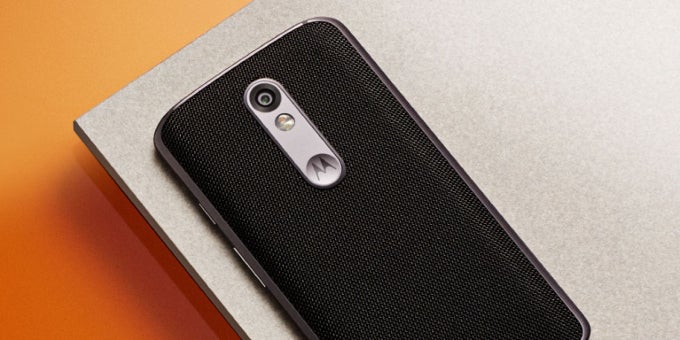 We have a duo of brand new Motorola devices on the block and both of them have more than enough compelling new features to keep our attention. Well, the beefier new device is the DROID Turbo 2 and this can't be argued. Equipped with beefier internals than the DROID Maxx 2, the Turbo 2 has a 5.4-inch AMOLED Quad HD display that is allegedly shatterproof, a Snapdragon 810 chip, 3 gigs of LPDDR4 RAM, a 21MP rear camera, and a large 3,760mAh battery.
A rather well-endowed specs sheet, isn't it? Well, we can't say that it's top-notch, but regardless, it is not too shabby as well! As it's landing on a very saturated market, it will certainly have to clash against a couple of other noteworthy devices residing in the same price class.
Two of these are the Galaxy Note5 and the iPhone 6s Plus, which can be viewed as the exemplar high-end representatives of Android and iOS, respectively.
Here's how the three stack up against one another.
Super AMOLED
IPS LCD
AMOLED
Scratch-resistant glass, Ambient light sensor, Proximity sensor
Pressure-sensitive, Oleophobic coating, Scratch-resistant glass, Ambient light sensor, Proximity sensor
ShatterShield, Ambient light sensor, Proximity sensor
Samsung Exynos 7 Octa 7420 (14 nm)
Apple A9 APL1022
Qualcomm Snapdragon 810 MSM8994
Octa-core, 2100 MHz, ARM Cortex-A57 and ARM Cortex-A53, 64-bit
Dual-core, 1840 MHz, Twister, 64-bit
Octa-core, 2000 MHz, ARM Cortex-A57 and ARM Cortex-A53, 64-bit
Mali-T760 MP8
PowerVR GT7600
Adreno 430
64GB, not expandable
128GB, not expandable
64GB
Android (7.0 Nougat, 6.0 Marshmallow, 5.1 Lollipop), Samsung TouchWiz UI
iOS (15.x, 14.x, 13.x, 12.x, 11.x, 10.x, 9.x)
Android (7.0 Nougat, 6.0 Marshmallow, 5.1 Lollipop)
16.0 days (384 hours)
the

average

is 29 days (688 h)
22.00 hours
the

average

is 0 h (0 min)
24.00 hours
the

average

is 0 h (0 min)
3G: 12 hours; LTE: 12 hours; Wi-Fi: 12 hours
Single camera
Single camera
Single camera
16 MP (OIS, PDAF, CMOS image sensor, BSI sensor)
12 MP (Sapphire crystal lens cover, OIS, PDAF, BSI sensor)
Aperture size: F1.9; Focal length: 28 mm; Sensor size: 1/2.6"; Pixel size: 1.12 μm
Aperture size: F2.2; Focal length: 29 mm; Sensor size: 1/3"; Pixel size: 1.22 μm
Aperture size: F2.0
3840x2160 (4K UHD) (30 fps), 2560x1440 (QHD), 1920x1080 (Full HD) (60 fps), 1280x720 (HD), 640x480 (VGA)
3840x2160 (4K UHD) (30 fps), 1920x1080 (Full HD) (120 fps), 1280x720 (HD) (240 fps)
3840x2160 (4K UHD) (30 fps), 1920x1080 (Full HD) (30 fps)
OIS, Continuous autofocus, Object tracking, EIS, Video calling
OIS, Time-lapse video, Continuous autofocus, Video calling, Video sharing
HDR, Video calling, Video sharing
6.03 x 3.00 x 0.30 inches (153.2 x 76.1 x 7.6 mm)
6.23 x 3.07 x 0.29 inches (158.2 x 77.9 x 7.3 mm)
5.90 x 3.07 x 0.36 inches (149.8 x 78 x 9.2 mm)
6.03 oz (171.0 g)
the

average

is 6 oz (172 g)
6.77 oz (192.0 g)
the

average

is 6 oz (172 g)
5.96 oz (169.0 g)
the

average

is 6 oz (172 g)
Back: Glass; Frame: Metal
Back: Aluminum
Fingerprint (touch)
Fingerprint (touch)
Stylus, Touch sensitive control keys
Notification light
Interchangeable covers