Motorola DROID RAZR HD to come with a 2,530mAh battery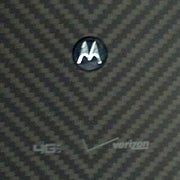 The pieces of the Motorola DROID RAZR HD puzzle are slowly coming together as the smartphone's FCC filing has revealed what kind of battery life we might expect from the device. It looks like the handset maker has not gone for that beastly 3,300mAh battery that we have on the
DROID RAZR MAXX
, but is not sticking to the DROID RAZR's 1780mAh cell either.
There will be a 2,530mAh battery under the Motorola DROID RAZR HD back cover
, as stated in one of the documents in the smartphone's FCC filing. Sure, it won't be of the removable kind, but that shouldn't be a dealbreaker for most users. After all, such charge capacity should suffice to last you through a day of heavy usage, especially if the processor inside the device is not too much of a battery hog.
The Cellular Phone model covered by this report has the following battery options:

Model SNN5915A – 2530 mAH battery

The Model SNN5915A battery is an internally-sealed battery contained within the DUT, and may not be removed by the end-user. This battery was used to do all of the SAR testing. The phone was placed in the SAR measurement system with a fully charged battery.

If rumors are to be trusted, the Motorola DROID RAZR HD will have a display with a resolution of 720 by 1280 pixels, hence the HD in its moniker. Its exact size, however, remains unknown at this time. We are also expecting to see a
13-megapixel camera
on its back. With a smartphone of this class, LTE connectivity is a given, and we can't imagine it running anything older than Android 4.0 Ice Cream Sandwich.
Further Motorola DROID RAZR HD specs are still unclear, but we expect the rumor mill to make up for the missing information. Details such as supposed release date and pricing are also a mystery for now.