Pictures from the possible 13MP Motorola DROID RAZR HD camera found on Picasa
25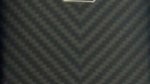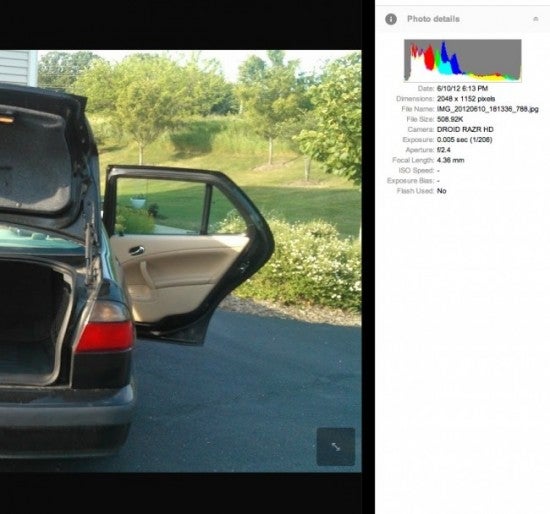 The EXIF data from this picture posted on Picasa suggests that it was taken using the camera on the Motorola DROID RAZR HD
The Motorola DROID RAZR HD may not be as
eagerly awaited as the Samsung Galaxy S III is
. But thanks to a strong showing by the Motorola DROID RAZR MAXX, the next flagship DROID RAZR model is beginning to pick up some fans. With its 3300mAh battery that lets it run all day on a single charge, the Motorola DROID RAZR MAXX is the
first handset on U.S. soil to outsell the Apple iPhone
head to head at a single carrier during a single quarter, going back to the launch of the OG iPhone in 2007.
With Verizon going back to its DROID DOES ad campaign that it used when AndroidMania took off in late 2009, the Motorola DROID brand seems to have been, pardon the pun, recharged and the Motorola DROID RAZR HD could turn out to be
the most highly spec'd DROID of them all
. For example, speculation is that the device will feature a 13MP camera. This seems to be confirmed by EXIF data from pictures allegedly shot by a Motorola employee and reproduced on Picasa. The EXIF data reveals that the photos came from the Motorola DROID RAZR HD with an f/2.4 aperture and doesn't rule out a 13MP sensor.
Motorola has already released a smartphone in China that features a 13MP camera
and offers specs similar to what is expected on the Motorola DROID RAZR HD, right down to the 720p screen.
source:
DroidLife
Recommended Stories