Motorola CITRUS announced for entry-level smartphone users
3

Yesterday we
reported
on some leaked specs expected for the entry-level Motorola CITRUS Android handset. Today, the Schaumburg based company announced that the device will be available from Verizon sometime in the current quarter. The candybar shaped phone will feature Bing Search and Bing Maps and has been designed for the new smartphone user.
Besides aiming for smartphone rookies with the Motorola CITRUS, the carrier and manufacturer also have put a "green" tint on the unit and the packaging. A quarter of the phone has been made with post-consumer recycled plastic, and is PVC and BFR free. The box is made of 80% post-consumer recycled paper while the user manual is 100% comprised of recycled material and is made with soy-based ink. This should help attract some of the younger kids, the demographic that Motorola and Verizon are aiming for with this unit.
While no pricing details were released, we would imagine that the Motorola CITRUS will not make a dent in your wallet. This is the perfect device for those who want to move up to the world of Android but don't care about features like Adobe Flash or don't need to have a giant screen to watch video or browse the web.
Motorola CITRUS Specifications
source: Motorola via
Engadget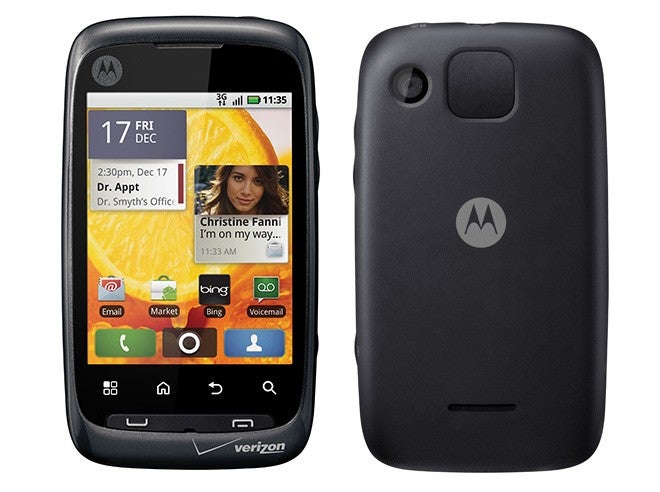 First time smartphone users should find the Motorola CITRUS easy to use