Motorola CITRUS Review
13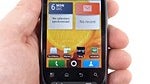 Introduction: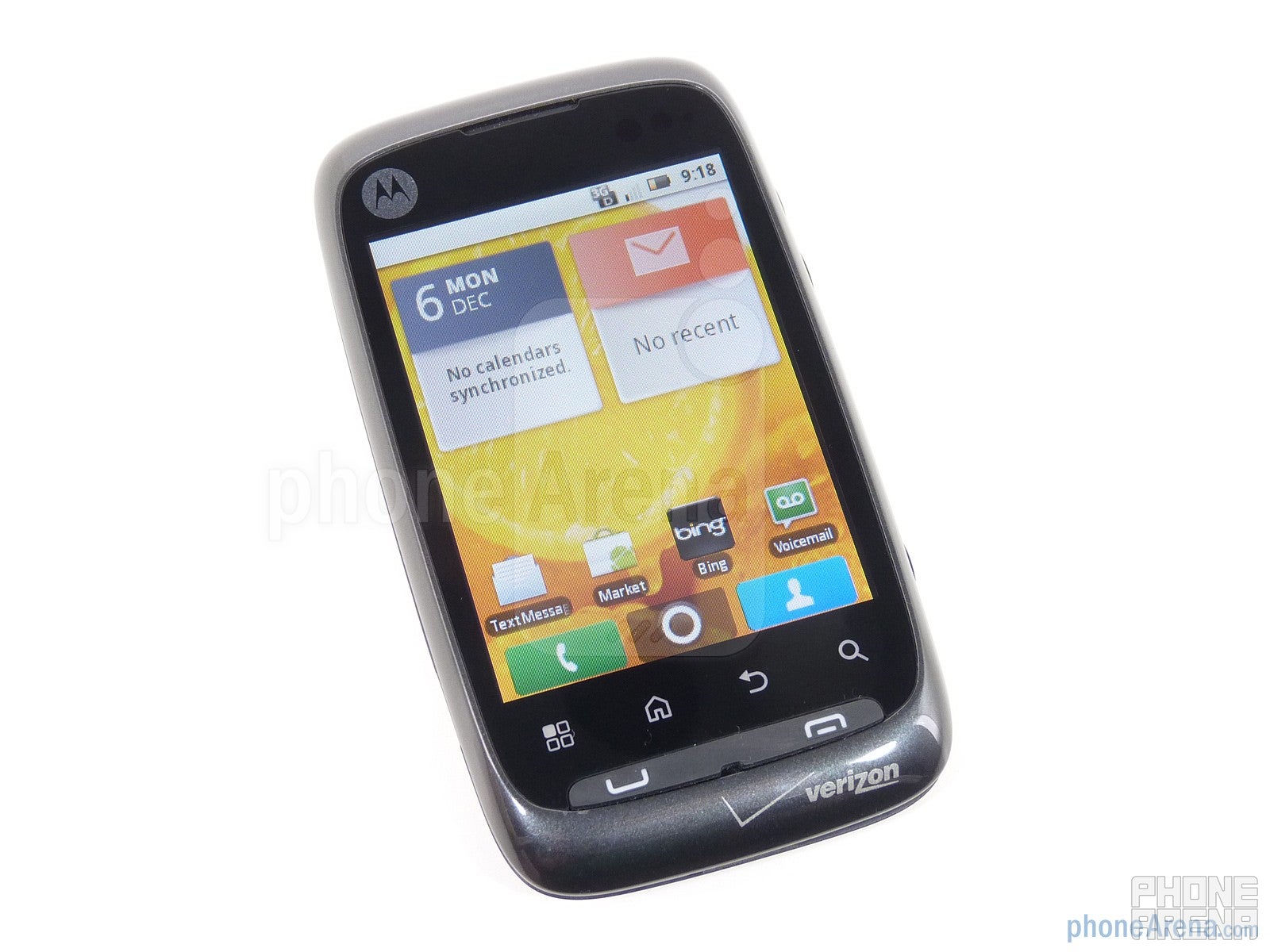 How things have changed in just a year. Roll back to late 2009 and Android was making its debut on Verizon. The
Motorola DROID
and
HTC DROID Eris
took Big Red by storm, with top of the line spec sheets and tons of hype. Android was shiny, new and exclusive. Fast forward to the holiday season 2010 and Android is no longer in rarified air. Sure, there are still high end phones like the
Samsung Fascinate
and
HTC DROID Incredible
, but now it also occupies the low end as well, and there is no better example right now than the
Motorola CITRUS
. This entry-level model offers a 3" capacitive display, microSD expansion and a 3 megapixel camera. The CITRUS ships with a 2GB microSD card and combo USB/AC adapter charger.
Design:
The Motorola CITRUS is an eco friendly phone, made out of recycled plastics and is PVC and BFR free. Unlike previous eco friendly phones, notably from Samsung and LG, the CITRUS feels cheap. The back door has sharp edges and the plastic feels quite subpar. This feeling continues when you look at the 240x320 TFT display. It is grainy, hard to view in direct sunlight and colors look bland and washed out. It's quite bad, to be blunt. Overall the phone feels like a pebble, kind of like a closed Pre if it were made out of cardboard.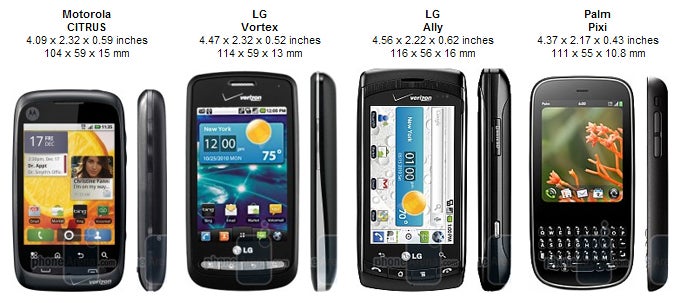 You can compare the Motorola CITRUS with many other phones using our
Size Visualization Tool
.
The
right side
of the Motorola CITRUS has the volume rocker and camera key while the
left
simply has the microUSB charging/data port. The power button and 3.5mm headphone jack is
on the top
. There is a channel running around the phone, which serves more to accentuate the sharp edges of the battery door. The
back
has the 3 megapixel camera and a Backtrack pad like we first saw on the Motorola BackFlip. There are two physical keys below the screen - send and end - and the four standard Android navigation keys are capacitive.
There is no other way to say it, the CITRUS feels pretty awful. We racked out brains, but couldn't think of a non-knockoff handset that felt this bad. The materials are low grade, the display is poor and build quality is suspect. It's not that we think the CITRUS will fall apart necessarily, but it definitely feels like it might dissolve if you drop it in a glass of water.
Motorola CITRUS 360-degree View: Recommended Stories