Moto Maker to be expanded to Latin America in 2014, Europe might follow
3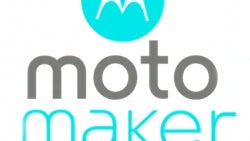 The Moto Maker service, which allows you to customize the exterior of your Moto X smartphone before you buy it, is coming to other countries sometime in 2014. This was stated by Motorola's CEO Dennis Woodside, who was interviewed by Marques Brownlee, owner of the popular YouTube tech channel MKBHD. According to Woodside, the customization service will firstly hit several countries in Latin America, because the Motorola Moto X is already being sold there and the smartphone's sales are really going strong, especially in Chile and Brazil.
Unfortunately, the full customization options in Moto Maker will only be available to Moto X customers in Brazil and Argentina, where some of Motorola's component factories are situated. Customers in other Latin American countries will most probably have fewer customization options at the initial launch of the Moto Maker service. Dennis Woodside made it clear that the Moto Maker might arrive to Europe as well. Again, it is yet to be revealed when that will happen.
You can catch Woodside's statements at the 7-minute mark.
source:
Softpedia