More proof of QWERTY keyboard equipped HTC Magic aka HTC Espresso or myTouch Slide?
This article contains unofficial information.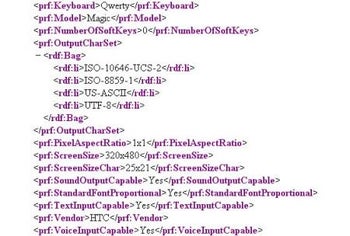 HTC appears to be making new versions of the Magic or the myTouch 3G.The new units will have a physical QWERTY keyboard. A new user agentprofile string shows a handset with the same exact specs as the Magic,but with a physical QWERTY on board. And while HTC is listed as thephones' manufacturer on the file, going by the copyright material atthe top, the file appears to be coming from Google. This leads some tospeculate that the QWERTY enabled Magic is actually a business-centricmodel of the Nexus One that Google hinted at in the beginning of thenew year. But on the other hand, signs of such a device failed to showup in the leaked version of HTC's 2010 roadmap. Android Central saysthat this is the myTouch Slide aka the HTC Espresso and the myTouch 2.At this point, until we actually see a picture of the device, we couldsit and speculate all day on what handset this is.
source:
TheUnlockr
via
AndroidCentral,
AndroidCommunity