Microsoft's Steve Ballmer: up to 500 million people will use Windows 8 in 2013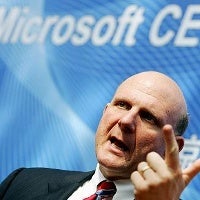 Windows 8 is not even out yet, but Microsoft's outspoken CEO is already confident that it will end up a huge success with 400 to 500 million people using in 2013. All of this will come from a combination of devices, with an expected huge push from tablets. Smartphones in general are not included in that category, though, as they will feature Windows Phone 8, not Windows 8.
Ballmer, in his signature enthusiastic voice, waxed poetic about the
"dawning of the rebirth of Microsoft Windows"
at the Seoul Digital Forum in Korea. The platform will end up on desktop PCs, tablets, and even some cross "phablet" devices with styli a la Galaxy Note, according to the chief executive.
And that already is interesting - a
Windows 8-powered phablet
could turn out to be a really well rounded business tool.
Also, Ballmer made it clear that
Skype powered by Windows 8
is coming soon, a much anticipated release after Microsoft acquired the VoIP client for a staggering $8.5 billion last year.
Adding some drama, Ballmer summarized that Windows 8 is
"the most important piece of work"
Microsoft has ever done, expected to be the
"deepest, broadest and most impactful"
version of the platform so far. Time will tell, right?