Microsoft's Arrow Launcher picks up a small update that adds Bing wallpapers
4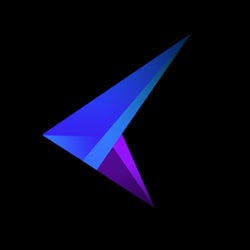 The completely free Android launcher coming from Microsoft, Arrow recently received a new update that adds a couple of new features. If you've been a long-time
Arrow Launcher
users, then you should be looking for version 2.8 now.
Google Play store does not seem to show the updated version, but it's probably on the way. Anyhow, let's take a look at the very short changelog that details the new features and improvements in the latest update.
The most important change is the addition of
Bing wallpapers
, which for some reason weren't available in the
Microsoft app
. Also, for those who haven't yet tried the Android launcher, the developers made the "apps mode" explanation much clearer and easier to understand.
Last but not least, a bunch of bugs have been squashed and some crashes reported by users have been addressed and hopefully won't affect the launcher anymore.
As mentioned earlier, Arrow Launcher 2.8 is available for download for free, so one more reason to give it a spin if you haven't done that already.
Keep in mind though that the
Android launcher
will only work on devices running Android 4.0.3 and newer, so make sure you meet the software requirements before getting it.