Bing and Skype for Android apps both receive updates
2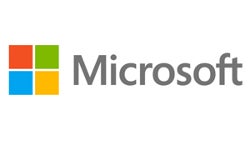 A pair of Microsoft owned apps, Skype and Bing, have been updated for Android flavored devices. The Skype for Android app adds new Skype Bots, and also makes some improvements and bug fixes to the app. To get to the Skype Bots (which you can chat with as easy as chatting with your friends), open up the updated Skype for Android app and go to Contacts. Select the floating action button on contacts, tap on the pink Bots button, and you will be at the Bots directory where you can select the Bots you want to "converse" with.
Bing for Android has also been updated, adding new features. The official changelist includes:
Music: Search for a song that's playing (or just type the name of a song), then play the video while following along with the lyrics. Also, with the new Music shortcut on the homepage, it becomes even easier to get into trending songs, and discover trending artists.
Video preview: Previews start playing automatically with sound off on video search
Related video: Discover more video clips related to the video you watch
Camera search now supports flash, zoom, and front facing camera
You can download either app on your Android device by clicking on the appropriate sourcelink.
source: Bing (Android), Skype (Android) via MSPoweruser