Microsoft's AppComparison shows you which Windows Phone apps match the ones on your Android phone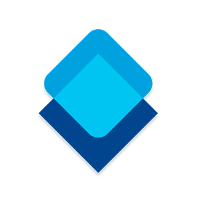 Microsoft's new Android app, AppComparison, will show you which Windows Phone apps will match the ones that you have installed on your Android handset. With the
Microsoft Lumia 950
released, Microsoft believes that you might be more apt to switch platforms if you knew that all of your favorite apps were available.
In some cases where there is no direct match, the AppComparison will direct you to the Windows Phone variants of some popular apps. The timing of the app's appearance in the Google Play Store is not a coincidence. There has been much interest in the Lumia 950, which is now available from the Microsoft Store and AT&T in the states. But many Android users are reluctant to switch because some of their favorite apps aren't available for Windows Phone. A number of developers have decided against offering their popular apps for the platform due to its low market share.
FEATURED VIDEO
If you are interested in seeing which of your Android apps has a matching Windows Phone app, head over to the Google Play Store and download AppComparison. It is free, and might help you decide whether to give the new Windows 10 Mobile phones a chance. You can install the app on your Android phone by clicking on the sourcelink.
If you're interested in the larger
Microsoft Lumia 950 XL
, that phone will be available in the U.S. only from the Microsoft Store. It will
ship starting November 25th
.
source: AppComparison (
Android
) via
AndroidCentral