T-Mobile and Sprint give Nokia a big boost in sales
18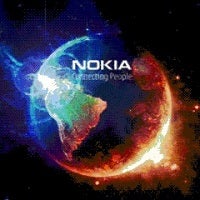 The part of Nokia that did not become Microsoft Mobile reported strong sales growth for the third quarter. The main remaining unit,
Nokia Networks
(formerly known as Nokia Solutions and Networks, and Nokia Siemens Networks before that), was the driver behind a posted 13% growth in sales globally. Overall, Nokia had $4.18 billion in revenues for the third quarter, which included a very respectable net profit of $946 million.
More than half of those sales were related to mobile broadband switchgear, equipment used by mobile carriers to provide wireless service. In North America, Sprint and T-Mobile helped boost Nokia Networks' sales by a solid 53% year-over-year due to "a new LTE network deployment at a major customer," which is the "Sprint project." Nokia Networks is also a major player in building up T-Mobile's LTE network with the aim of implementing carrier aggregation (read as: LTE-Advanced).
Asia was also a bright spot for Nokia, with China showing an increase of 38% in sales thanks to the ever expanding networks in the world's largest mobile market. Europe provided 9% growth, fueled primarily by network development in Eastern Europe.
The company still known as Nokia is not all about switchgear though, HERE Maps had sales growth of 12% with $299 million in revenue, and it expects positive growth now that HERE is available to Android powered smartphones. Meanwhile, another 3.2 million cars rolled off the line with HERE navigation systems embedded, up from 2.6 million a year ago.
Nokia still holds a considerable patent portfolio and that unit, called Nokia Technologies, showed sales growth of 9% with about $139 million, largely because Microsoft became a higher profile licensee of Nokia patents.
All told, the third-quarter results represented the first year-over-year growth for Nokia since 2011. With network technology rapidly advancing, Nokia appears to be in better shape playing less of a consumer role in communications.
source:
FierceWireless