No place for two: Nokia phones will be rebranded as Microsoft Lumia
99+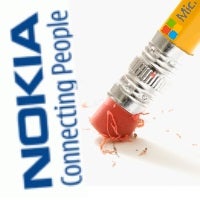 Microsoft has confirmed to fellow media that it will send the Nokia and Windows Phone brands to the pit. In the weeks ahead, Redmond will start using "Microsoft Lumia" for social media accounts and, eventually, mobile devices. Reportedly, Nokia France's social accounts will be the first to adopt the new branding. This step will follow the renaming of Windows Phone apps to Lumia apps, and will precede the upcoming holiday advertising campaign, which will be promoting "Lumia" - not Nokia.
Microsoft hasn't revealed how future Windows Phone smartphones will be branded. Most probably, it will be some combination of Microsoft and Lumia logos on their front and back panels, which proudly featured the Nokia logo as of recent. While the rebranding is harmless and predictable, it represents a strong symbolic sign. Nokia, the phone maker, is dead. Long live Nokia - the communications equipment researcher and manufacturer.
As Nokia phones disappear from the market, future generations will have to open an encyclopedia to learn that the Finnish company was once the world's most important phone maker. Maybe they will appreciate that the same people who built the Nokia phones their elders fondly remember are behind those Microsoft Lumia smartphones. But let's not get too sentimental. To us, it's good products that matter first, and history is second.
source:
The Verge