Microsoft to start support for Windows Phone 8.1 on June 24th; ending date also revealed
99+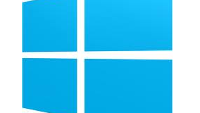 Microsoft has posted the start and end dates for its support of Windows Phone 8.1. The start date is June 24th of this year, while the last date that Microsoft will support the mobile OS is July 11th, 2017. For 36 months after the start date, the gang in Redmond promises to make updates to the OS, including security updates. These are incremental, which means that not only does each one build on the previous update, to receive the latest one requires you to have installed the previous release. Microsoft also wants you to know that the final decision on whether you will be receiving these updates, is up to the manufacturer of your Windows Phone, and your carrier.
Windows Phone 8.1 for the general public (not the developer preview that has been available) could hit the market as soon as next week with the launch of the
Nokia Lumia 630
. A
release in China could come at any time
. The Windows Phone 8.1 update could start rolling out late next month, obviously, considering the date when Microsoft will start supporting it.
Meanwhile, for you poor souls still stuck with a Windows Phone 7.8 model, Microsoft's support of the build expires on September 9th. It might be time for you to start scouting out your next handset.

Microsoft will support Windows Phone 8.1 from June 24th, 2014 through July 11th, 2017; support for Windows Phone 7.8 is about to end in just four months
source:
Microsoft
via
WMPoweruser