Microsoft to discontinue Skype apps on Windows Phone after July 1
26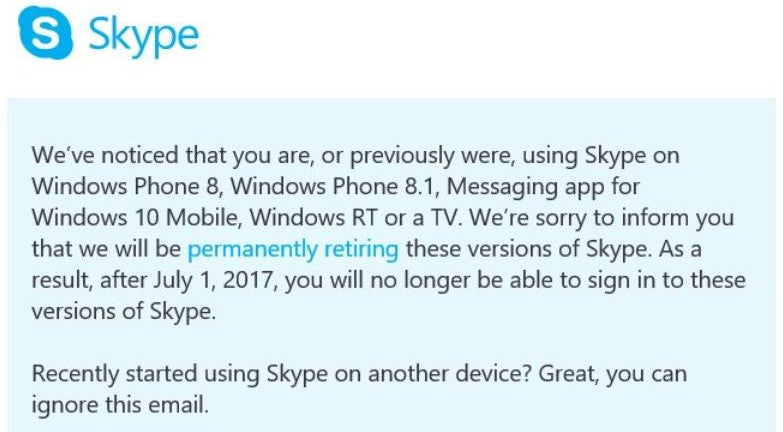 Windows Phone is dead in its current form, but that doesn't mean that
Microsoft won't try to resurrect
the obsolete OS in the not so distant future. Until then, the Redmond-based company is closing all services that might eat up resources that would be better spent for different purposes.
After discontinuing the Skype WiFi apps
at the end of March, Microsoft announced that the Skype apps would no longer work on Windows Phone effective July 1.
So, if you've previously used Skype on Windows Phone 8, Windows Phone 8.1, or the Messaging app for Windows 10 Mobile, then you should know that Microsoft will be permanently retiring these Skype apps next month. After July 1, you'll notice that you won't be able to sign in to these versions of
Skype
.
On a side note, the Messaging app for Windows RT and TVs will be discontinued after July 1, 2017, as well. The only way to continue to use Skype after that date would be to migrate to another device that supports Microsoft's Skype services.