Microsoft is working on its own version of the Google Cardboard
3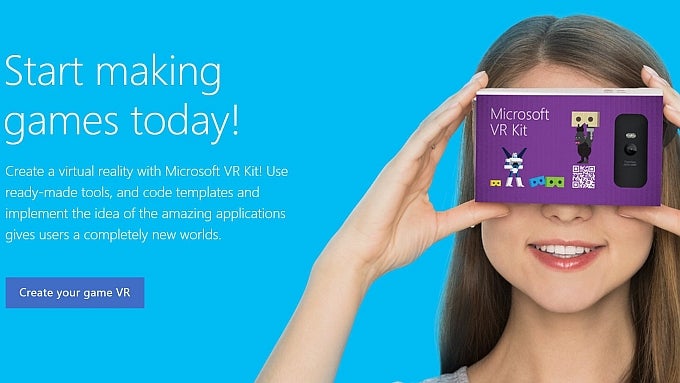 Just like a handful of extremely powerful tech giants, Microsoft appears to be heavily invested in virtual reality. The company's main VR project,
Holo Lens
, is a "mixed" reality product that we think very highly of since Microsoft allowed us to participate in a
test drive back in May
. Beyond the futuristic, mind-altering Holo Lens, however, it turns out that Microsoft also has more modest approaches to virtual reality in mind.
Earlier today, a Russian website designed to promote an upcoming Microsoft hackathon revealed that the company is getting ready to launch a cardboard-made virtual reality headset for Windows 10 Mobile devices called VR-Kit. Since the page was discovered and brought to the media's attention, the website was taken down, but the cat is well out of the bag by now.
Just like
Google Cardboard
, Microsoft's VR-Kit is basically an inexpensive virtual reality headset that relies on a smartphone - in this case, a Microsoft Lumia - for running the apps and rendering two separate perspectives on the display. The VR-Kit will most likely be exclusively compatible with Windows 10 Mobile, Microsoft's upcoming mobile OS.
Since Microsoft has yet to officially introduce the VR-Kit, the product's price remains unknown for the time being, although we would bet against being priced too costly.