Microsoft and American Express both looking at buying a stake in Foursquare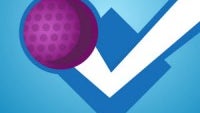 Microsoft and American Express were both named on Thursday as potential investors in Foursquare. This is the app that allows users to check in when they arrive at certain restaurants and shops, alerting friends to where they are. The app also allows users to track their friends and find out where they go to. Those with the app also receive special deals and discounts. According to those in the loop, Foursquare is also talking to Venture Capitalists about exchanging some of the convertible debt that they own into equity. This would lower interest payments that the company has been making and add more equity to the company's balance sheet.
We could actually see the appeal of the app to a company like American Express, which caters to certain clients. With Foursquare alerting users to certain eateries, it could also be a great tool to lead the app's users directly to those restaurants that accept American Express. And since Foursquare users are more apt to eat out and shop, they are the perfect demographic to advertise AMEX credit cards to. Foursquare recently started a new service that allows brands to advertise directly to users once they have checked into a location. When you think of Foursquare, think of targeted advertising.
For Microsoft, a stake in Foursquare would give it a larger investment in social media, an area where it has trailed competitors like Apple. The Redmond based software giant has a great track record in social media investing as it took a stake in Facebook back in 2007, making a fortune. But Foursquare is a small company that rang up just $2 million in sales last year. Its new ads are clicked on or saved after check-ins more than 15% of the time. That crushes the average 1% click through rate on mobile ads and makes Foursquare a very desirable advertising option.
American Express wouldn't comment on the rumor, saying that they never respond to speculation. Microsoft responded in a similar fashion.
source:
Bloomberg