Microsoft to bring a nifty Windows 10 feature to Android via Microsoft Launcher
3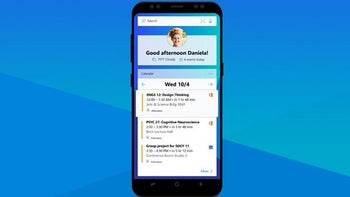 Microsoft's Build 2018 conference is in full swing and among the most interesting announcements the Redmond-based company made today, there's one aimed at Android users.
It looks like Microsoft plans to bring Windows 10's Timeline feature to Android via
Microsoft Launcher
. Timeline allows Windows 10 users to find a document they have created within the last 30 days. The new feature was introduced in April and it's supposed to monitor user activity and compile it into an easy to follow page.
The next Microsoft Launcher update should allow Android users to take advantage of the Timeline feature as well. Besides finding a certain document on their PC, Android users will also be able to resume various activities within different apps, such as writing a document in Word on the PC and resuming it on the smartphone.
On top of that, Microsoft announced that the Launcher app on Android will support Enterprise customers by giving them access to a line of business apps via Microsoft Intune.
Last but not least, iOS users haven't been forgotten, as Microsoft confirmed that the Timeline feature will be accessible from the iPhone with
Microsoft Edge
.