Microsoft Edge preview enables Timeline feature
5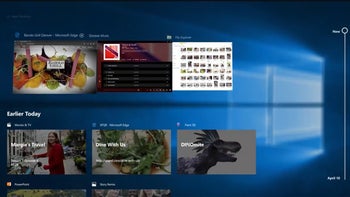 Like it or not, Microsoft has built a fairly decent
mobile browser
for both Android and IOS. This is especially true for those who are invested in the Microsoft ecosystem. The browser includes useful features like "Continue on PC" and syncs your favorites/reading list. With Redstone 4 being released for Windows 10 soon (the public release has been delayed), Timeline will soon be a feature on all updated PC's. However, Windows Insiders already have the
Timeline feature
and so Microsoft has released it on the beta versions of its mobile browsers. Android saw the update in the last two weeks and now IOS users have it as well.
What is Microsoft's Timeline?
Timeline is a feature that allows a user to see all of their recent activity across enabled devices. It will display what app you were using and where you left off. A user can then be taken back to that same spot with a click. It is designed to work across any device signed into a Microsoft account. Now you will be able to log into your PC and it will display where you left off in your mobile browser. This will essentially remove a step from the "Continue on PC" option and streamline the process. There are other features related to this that Microsoft did not implement in the Redstone 4 update but we can expect them perhaps in the fall. There doesn't appear to be anything you have to toggle on the mobile side of things to enable this feature. The settings for Timeline should be found on your PC.