Microsoft Office 2013 is RTM
5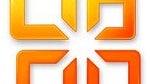 Those looking forward to picking up a Windows 8 tablet later this year will be happy to know that Office 2013 is now Released to Manufacturing (RTM).
The engineering team for the office suite of applications has completed the coding and testing and is touting that this development is the most ambitious release yet. Like the Windows 8 operating system, Office 2013 is optimized to support touch input and will obviously work well with Microsoft's upcoming OS.
Availability is planned for the first quarter of 2013, and beginning October 19th, those that buy Office 2010 will receive a free upgrade to 2013 when it is available. If you work IT with a business, Microsoft has outlined some points for businesses to begin testing Office 2013 within their enterprise:
We will begin rolling out new capabilities to Office 365 Enterprise customers in our next service update, starting in November through general availability.
Volume Licensing customers with Software Assurance will be able to download the Office 2013 applications as well as other Office products including SharePoint 2013, Lync 2013 and Exchange 2013 through the Volume Licensing Service Center by mid-November. These products will be available on the Volume Licensing price list on December 1.
IT professionals and developers will be able to download the final version via their TechNet or MSDN subscriptions by mid-November.
source:
Office Blog