Microsoft's Gears of War mobile game is now open for pre-registration on Android and iOS
0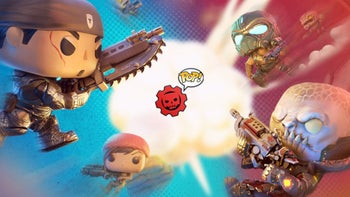 One year after its
official reveal
, Microsoft's Gears of War mobile game with a twist is finally open for pre-registration on Android and iOS. The Coalition and Funko have teamed up for the release of the Gears of War mobile game, which is why all the heroes and villains in the game have been skinned with a Funko Pop theme.
Gears of War is a PvP squad-based game at its core, but players will be able to test their teams against AI to hone their strategies. The game encourages players to collect and upgrade more than 30 iconic Gears of War heroes and villains, each designed with a Funko Pop! vinyl style.
What's interesting about Gears of War is the monetization system used by Microsoft. Apparently, many of the physical Gears of War Funko Pop figures will come with scannable cards, which will allow players to add new characters to their squads. Of course, this is in addition to the in-app purchases that the game will offer at launch.
Gears of War doesn't have a release date yet, or Microsoft didn't want to commit to one, so you'll just have to pre-register on the
App Store
or
Google Play Store
to be notified when the game is ready for launch.