Meerkat coming to Android, signup as a beta tester now
2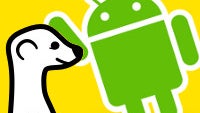 Livestreaming app Meerkat could finally be coming to Android as its developer has announced that it will be recruiting beta testers for the platform. To sign up, you need to head over to a Google Forms page (link below) and enter your name, Twitter nick, and email, though there is no word on how long it would take for you to get a pass.
Meerkat is a social media, which links to your Twitter and lets you stream video from your phone to friends and strangers alike. Does this sound familiar? Twitter recently launched its own Meerkat competitor –
Periscope
– which instantly became quite popular and users are migrating over due to the supposedly better integration with Twitter services.
Both Meerkat and Periscope are available only for iOS and it makes us wonder if the arrival of Twitter's own streaming app was the catalyst that pushed Meerkat developers to announce the Android beta. Whatever the reason, we'd say – about time!