MediaTek wants to use AI to get its chips inside high-end smartphones
21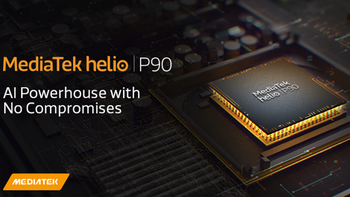 According to Digitimes
, MediaTek is looking to get its chips inside high-end smartphones. A report published yesterday says that the Taiwan based chip designer has been talking to smartphone manufacturers such as Apple, Samsung and Xiaomi in an attempt to find "business cooperation opportunities." MediaTek is known for offering high-end components for lower-end products, which has kept it out of the flagship market.
Digitimes says that offering such high performance chips for lower end handsets usually works when a "latecomer" enters a market seeking immediate market share. But when a company like MediaTek starts adding cutting-edge features such as AI capabilities, it might prevent such a firm from gaining access to high-end phones. This could be why MediaTek was unable to gain any traction with the Helio X30, leading MediaTek to stop producing and developing its Helio X chips for high-end devices.
MediaTek plans on using its AI technology to sell chips across different markets including the computer, communications, consumer electronics and automobile industries. As far as the smartphone industry is concerned, MediaTek has to deal with the fact that several phone manufacturers are designing their own AI technology built right into their SoCs. And of course, Qualcomm continues to have a stranglehold on chipsets for U.S. bound handsets (although
things could change next month after the FTC v. Qualcomm trial
).
Speaking of AI,
MediaTek recently unveiled the Helio P90
, made for mid-range phones. Produced using the 12nm process, the SoC includes a multi-core AI processing unit (APU) that offers 4 times the AI performance found on the P60 and P70 chips. The APU allows phone manufacturers to give customers the ability to take high quality photographs using more affordable phones.
Recommended Stories