MediaTek unveils Helio P90 mid-range chip with powerful AI capabilities
7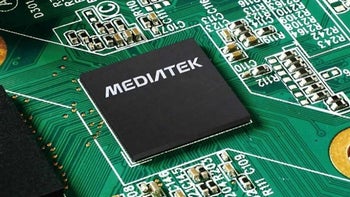 Earlier this month, chip designer MediaTek threw its hat into the 5G ring with the introduction of the M70 modem chip, which will be fabricated by TSMC and released next year. Today, MediaTek unveiled the Helio P90.
According to Android Central
, this SoC includes an octa-core processor equipped with two Cortex-A75 cores running at 2.2GHz for tasks requiring some power. The remaining six CPU's are made up of Cortex-A55 cores running at 2GHz.
The chip will be made using a 12nm process, and is equipped with a PowerVR GM 9446 GPU to provide a 50% improvement in performance from the Helio P70. But the big deal about the Helio P90 is its AI capabilities for a mid-range chipset. It will feature a multi-core AI processing unit (APU) to provide 4 times the AI performance found on the P60 and P70 chips. The APU will be used to make high-quality photography available from more affordable phones.
MediaTek's Helio P90 chip supports a single 48MP camera, or a dual setup of 24MP +16MP. It also provides 480fps slow-motion at 16MP, and will work with visual search feature Google Lens. You should find phones and devices using the chip hitting the market in the first half of next year. And even though Qualcomm seems distracted with its court battles against Apple, the company also seems too energized by 5G to even let its guard down in the mid-range niche of the market. So while MediaTek will continue to seek some traction in the U.S., it is going to be an uphill fight for the company.
Recommended Stories