Massive tablet leak shows HTC has a 10-inch tablet coming up in June, HP TouchPad priced from $499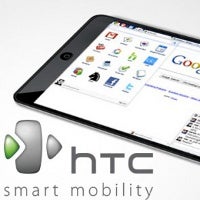 If you feel like HTC is close tomissing a cycle in tablets with only the 7-inch HTC Flyer, you arenot alone. But a release date calendar leaked on PreCentral showsthat it's not all that the Taiwanese have up their sleeve - a 10-inchHoneycomb tablet is to make appearance in June. June coincides with the initial launchdate of the HP TouchPad, which is also confirmed by the calendar, but what's much sweeter is the price tag of only $499 for its basic version. We have also previously heard of an upcoming 7-inch tablet by HP, but there is nothing better than a confirmation (albeit unofficial) of its September release date. Oh, and if that wasn't enough another three 10-inch slates by Acer, Dell and Toshiba are to hit shelves in June.

Unfortunately, further details are scarce –even the price of the upcoming 10-inch slate by HTC is yet to be determined. Looking at the calendar we see a hot tablet summer, but could tablets turn out to be just another bubble that is ready to burst? Let us know your opinion in the comments below!
source: PreCentral