Massive battery, shiny body, low price: the Doogee BL5000 is up for pre-sale
6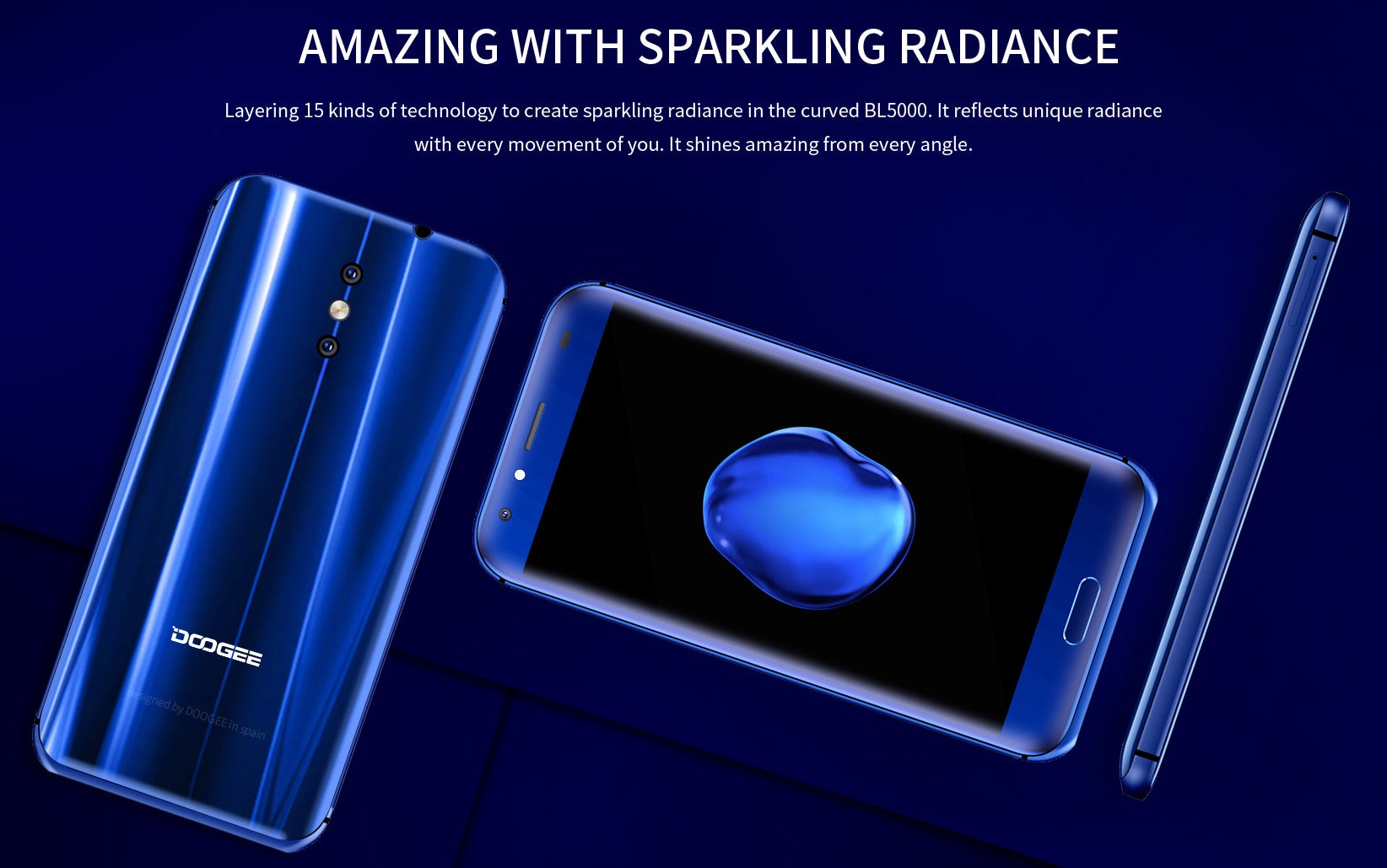 This story is sponsored by Doogee. PhoneArena's opinions in this article have not been affected in any way!
What's trendy among modern day flagships? Well, in 2017, it seems to be that a super-shiny, attention-grabbing back and a dual camera module are quite desirable. But do you have to prep a boatload of cash to get such a phone? No, says Doogee with its newest smartphone offering — the BL5000. Let's take a closer look!
The Doogee BL5000 is a midranger with hot looks — with a metal frame caught between two glass panels, and a back with deep, shiny reflections, it mimics the top-tier players in the sector. Those that are tired of the fingerprint-collecting shiny phones will be happy to know that a BL7000 is also coming further down the line — a metal phone with a leather-textured back. But back to the current midrange jewel.
The BL5000 is powered by an octa-core MediaTek MT6750T, buzzing at 1.5 GHz. It sports 4 GB of RAM and 64 GB of internal storage, easily expandable via a microSD card. The display on the front is a 5.5-inch panel with a 1080 x 1920 pixel resolution. Doogee proudly announces that it goes up to 650 nits to battle even the brightest of daylight shine. The software on board is Android 7.0 Nougat with Doogee's proprietary light reskinning on top, and some gesture-based controls added to make navigation easier.
That dual camera module at the back? It houses a main sensor by Samsung with a resolution of 13 MP. There is a portrait mode on board which utilizes the two cameras to create a stylish background blur effect, so that the subject in front of the lens can stand out better. Plus, Doogee says we get a 2x optical zoom, too. The selfie camera on the front is an 8 MP snapper for detailed mugshots.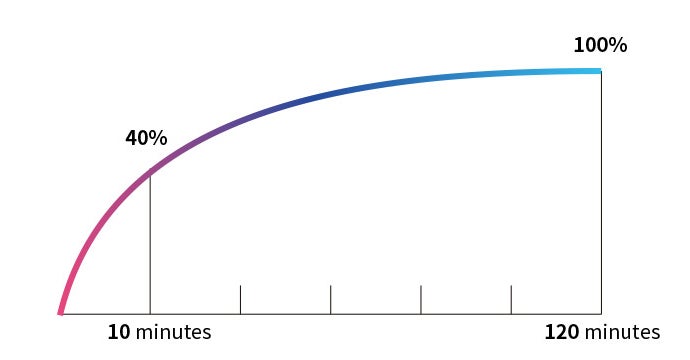 Now, on to the battery. The name of the phone is tied to this feature — it sports a 5,050 mAh cell under its back panel! That's a lot of power that is sure to deliver quite some time between charges. However, Doogee promises super-fast charging of the massive battery, too — it says 10 minutes of charge time will get you up to 40% and 120 minutes will top it up to 100%. Awesome if so.
The Doogee BL5000 is currently up for pre-sale over at BangGood for $139.99, with the first shipments to be available on the 15th of August. If you pre-order now, you are also eligible for a free set of VR goggles — you just need to register over at Doogee's official website. All you need is in the links below.