MWC 2014: what did you miss? 13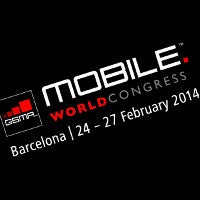 MWC 2014 has come and gone, and looking back, it was quite the show. Several high profile devices have been officially unveiled in front of the busy crowd in Barcelona, including the two new flagships from Samsung and Sony.
But that's hardly all there was to it, and we want to make sure that you're not missing out on any exciting announcements. We worked hard to ensure that you'll get a representative sample from what the expo had to offer, and we actually managed to get our hands on quite a few devices and gauge what they have to offer. At least on a first look. Once we felt sufficiently familiarized with what manufacturers had to offer, we then labored to provide you with a context and perspective. How do these new devices stack up against what's already on the market, that's what we set out to answer. Partially, at least, seeing as we'd obviously need to put them through our exhaustive reviewing process before we come out with a verdict.
Of course, not each and every one of you was around during the expo, and surely not all of us had the time and energy to go through the flood coming out from Spain. We recognize that, which is why we've put this post together, in an-easy to navigate format, so that you can get to the content that matters to you without having to rummage through the archives. Simply make use of the below anchor links, and you should be up to speed in no time.
LG
Failed to parse link phone (8483)
Failed to parse link phone (8483)
Failed to parse link phone (8483)
Failed to parse link phone (8483)
Failed to parse link phone (8483)
HTC
Nokia
Lenovo
ZTE