Samsung's JK Shin says it's too early for a Tizen smartphone
22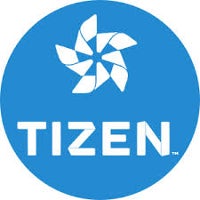 While we're waiting for Samsung to officially announce the long-rumored
Galaxy S5
(see
our MWC 2014 liveblog here
), we discovered a piece of news regarding
Tizen
.
Although
a Tizen-based Samsung smartphone was spotted at MWC 2014
yesterday, Samsung will not launch any commercial handsets running the new platform "anytime soon." Why is that? Well, Samsung co-CEO JK Shin reportedly declared that it is "too early" for a Tizen smartphone.
That's rather ironic, because the world's first Tizen handset was initially supposed to be available in early 2013. So, if anything, its release has been severely delayed.
According to ZDNet, JK Shin said that there were "still things that needed to be mature" before the company launches a Tizen phone. For example, the lack of content and apps is one of the problems that the platform has. So, all in all, it's not yet clear when we're going to see a Samsung Tizen handset in stores.
Samsung did unveil new Tizen products at MWC 2014, but they are smartwatches:
the Gear 2 and Gear Neo
, both coming to replace the first-generation Android-based Galaxy Gear. Tizen TVs and other devices are also expected to be released this year.
Source:
ZDNet