Nokia XL announced: forked Android on a 5-inch Nokia
37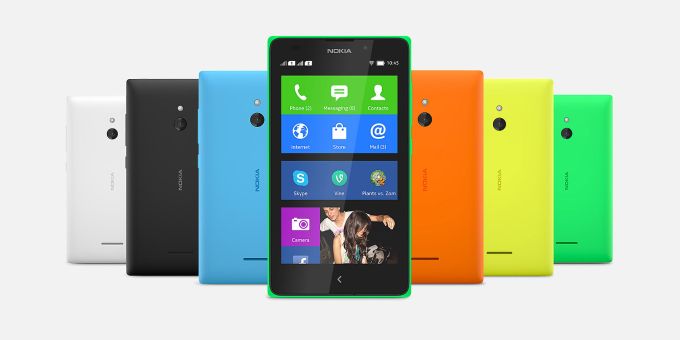 After months of restless speculation, Nokia has finally done it: The Nokia X line of Android-powered devices is now a tangible reality. The Nokia XL, in particular, is the priciest member of the X family, but the price is justified with better specs. Before we get into those, however, it's important to understand that this is Nokia's take on Android, and not Google's. This means that, much like Amazon's Fire OS (which is also based on Android), Nokia has played with the code to a significant degree. What are the practical results, then? Well, for starters, the Nokia XL's UI looks nothing like the standard Android interface -- it's inherently different. The other important distinction is the lack of access to the Play Store -- you can download app from Nokia's store, and a third-party app store, Yandex.
Anyways, lets talk specs. As you may have gleaned from the title, the Nokia XL is a fairly large, 5-inch device, in tune with the times. As far as the Android platform is concerned, at least. The resolution of the IPS LCD panel, at 480x800 pixels, is nothing to write home about -- it adds up to 187 pixels per inch, which ain't a whole lot. Under the hood, you'll find a 1GHz dual-core Snapdragon 400 chip from Qualcomm, and 768MB of RAM, which will hopefully be enough to provide a smooth experience on Nokia's fork of Android. On-board storage sits at 4GB, and is expandable with a microSD card for up to 32GB more. Nokia has also disclosed quite some details about the duo of cameras found on the XL. The LED flash-equipped, 5-megapixel rear-facing unit has a 1/4 inch sensor and aperture of f/2.8. Focal length is 32mm. On the software side, things look satisfying -- there are manual ISO and white balance controls, and the phone can take panoramic photos. The wide-angle, front-facing snapper, at 2-megapixel, doesn't sound at all bad, either, and it should prove more than sufficient for the occasional video call or selfie.
The rest of the specs include Bluetooth 3.0 HS, A-GPS, and FM Radio, and a 2000mAh battery. Last, but not least, the Nokia XL has support for two SIM cards, which makes a lot of sense, considering that Nokia is targeting emerging markets. It also makes sense that Nokia has priced the XL pretty aggressively, at €109 ($150). The phone will be made available in Q2 2014, but the US is an unlikely target for the time being.