LG L40 hands-on: the lowest Android denominator
4
LG's latest L Series III is somewhat of a downer, compared to last year's Series II even, as the three phones inside go downmarket with the screen pixel density. The most humble of the bunch, though, the
LG L40
, shows what handsets Android 4.4 KitKat made possible with its Project Svelte, so we were pretty intrigued to take it for a spin at the MWC expo.
Design
The LG L40 is a teeny-tiny thing, measuring at just 4.31 x 2.32 x 0.47 inches (109.4 x 59 x 11.9). It literally gets lost in the palm of even the average person, let alone someone with larger hands. Needless to say, this actually hinders one-handed operation, or any operation, since just the touch of your thumb is enough to cover almost half of the display.
Display
LG couldn't go any lower with the screen of the L40, as it placed a 3.5" 320x480 pixels panel in it, like we are 2007. Nothing more to say about this one, as covering two icons at once is a very common incidence, and typing on the virtual keyboard is a pain, so you'd mostly be using it for calls, and some apps.
Interface
LG's own Optimus UI, with its cartoonish icons, is what's painted on top of Android 4.4 KitKat on the LG L40. Here Android pretty much looks like an afterthought, with the huge icons of LG's own UI covering a third of the tiny display sometimes.
Processor and memory
We've got dual-core 1.2 GHz processor od unknown make, and only 512 MB of RAM with the L40, but thanks to Android KitKat's Project Svelte, the interface ran very smooth, without noticeable interruptions. LG put just 4 GB of internal memory, of which half go to Android and the stock apps, so it's great that we have an extra microSD slot on the L40.
Camera
The handset still flaunts a basic 3 MP rear camera, but don't expect much from it, as you'll be using it only in dire circumstances, when there is nothing better around.
Expectations
The L40 shows how low Android can go now with its KitKat edition, and still power a decent basic handset. The L40 will be good for calls, as a second phone, or as one you would give to your kids without even thinking twice. We found it to still run Android with ease, though, so you'll be able to take advantage of many apps on the phone, too, and at the rock bottom pricing, this device might turn out to be a big hit in emerging markets, or first-time smartphone adopters.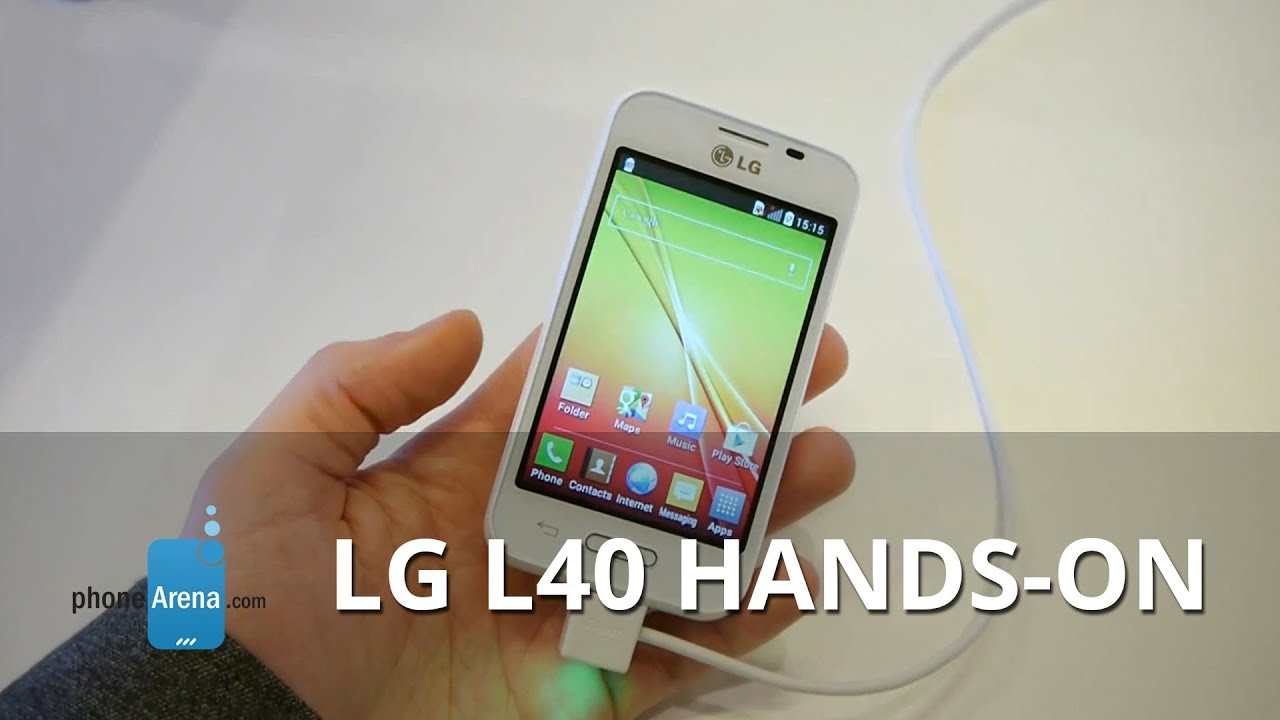 Recommended Stories