Lenovo lifts cover off S850: mid-range fashionista with a glass body
1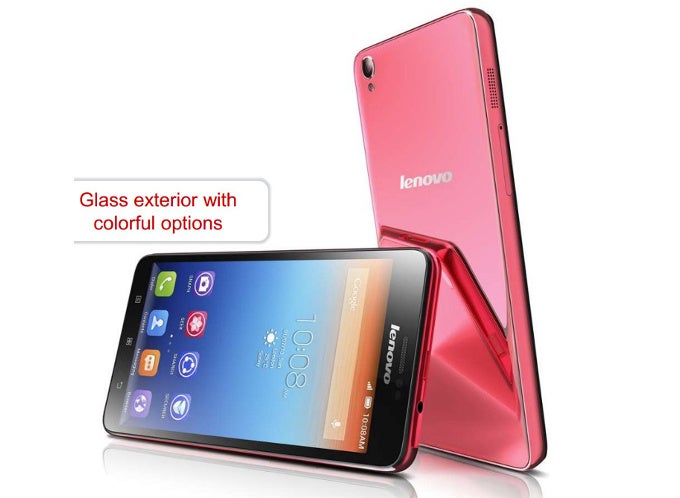 Lenovo has unveiled a trio of new Android smartphones, and the Lenovo S850 sits right in the middle of these offerings. The handset is made for those who value a good camera, color and looks, as it packs a 13-megapixel rear shooter and a 5-megapixel front camera, comes with a glass exterior and a variety of colors to choose from. It is also very thin (0.32") and lightweight, a true fashionista.
The Lenovo S850 sports a 5-inch 720 x 1280-pixel IPS display, and apart from the slightly smaller display and different looks, it's very similar to the flagship S860.
Just like it, the S850 features a 1.3GHz quad-core MediaTek chip (likely, the MT6582), comes with Android 4.2 Jelly Bean, 3G support, and dual-SIM connectivity.
It's slightly less powerful packing only 1GB of RAM, but really the difference is mostly in outwards appearance. The all glass exterior, the bold white and pink color options, those are the things that make the Lenovo S850 stand out.
The price of the Lenovo S850 is set at just $269 off contract, and that's a huge difference in price from the $349 S860. At that price, the stylish S850 looks pretty lucrative to us, what about you?