LG is taking it slow with WP devices, won't release one anytime soon
20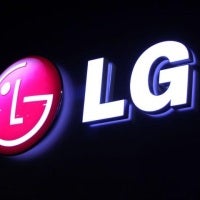 Although LG was reaffirmed as aMicrosoft hardware partner for Windows Phone, it appears that the OtherKorean giant is not in a rush to dedicate itself to WP handsets. AnLG spokesman confirmed to Pocket-Lint that the company's deviceroadmap has no Windows Phone devices at the moment. According to themedia, LG could introduce a new WP device by the end of this year, oreven the start of 2015 at the earliest.
The reason for this is nothingsensational. LG wants to concentrate on Android and compete with allit has to offer. The company considers itself a "challengerbrand" - not an underdog, but when you say "Apple, Samsung,Nokia and the others...", LG is still in the second half of thesentence. And it wants to move to the left half. Maintaining a newWindows Phone model on the side would defocus it.
However, LG has always supportedMicrosoft's mobile efforts. Back in 2010, it was a launch partner forWindows Phone with its Optimus 7, and it clearly hasn't given up onthe slowly growing OS.
source: Pocket-Lint