Huawei MediaPad X1 hands-on: super thin, lightweight, and compact hybrid
14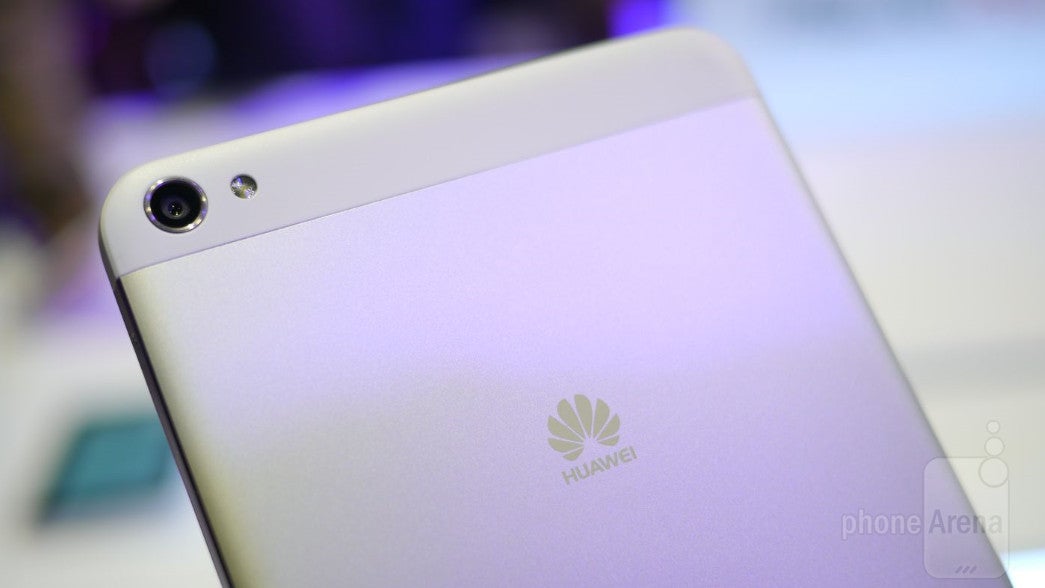 Huawei isn't messing around folks! Cheap phones might be something that people think to be their specialty, but they've been ramping up and raising the bar with each high-end device they announce. Today, we continue to see that trend with the announcement of its most intriguing device out of MWC 2014 – the Huawei MediaPad X1. It's a premium looking 7-inch smartphone, or in turn, a ridiculous compact sized 7-inch tablet. Yes folks, you heard that right, it's a 7-inch smartphone!
Design
Beautiful from head-to-toe! Everything is stunning about this beauty of a smartphone-tablet hybrid, as it closely resembles another iconic device (think about an i-device we're all aware about). Sporting a full aluminum alloy unibody design combined with a compact frame, the Huawei MediaPad X1 is one heck of a looker from afar. In fact, we're smitten by how well made it is, since it boast premium materials and has one solid construction.
To tell you the truth, this is arguably the most compact sized 7-inch tablet we've come across! Holding it isn't an issue, seeing that we're able to properly grasp it with a single hand without the need to do a whole lot of stretching. Indeed, it's exorbitantly large for a smartphone, but it's the kind of thing that'll garner a lot of questions from random people. Seriously people, we're surprised by the high level of detail put into the construction for this device. All in all, we really need to applaud Huawei for this one!
Display
Don't think for a moment that its good looks results in a compromise somewhere with its specs. That's not the case looking at its 7-inch 1200 x 1920 FHD LTPS 10-point capacitive display, considering that it's rich with sharp details, fantastic viewing angles, and balanced looking colors. Innovation is something they're constantly striving for, and it shows with its outstanding 80% screen-to-body-ratio. It's a beauty no doubt, so our eyes surely appreciate the higher level of quality that Huawei is investing into its devices.
Interface and functionality
Although it's attempting to provide Android users with a more simplified experience, it's rather hard to say with enough certainty whether its customized Android 4.2.2 Jelly Bean experience is something we can appreciate over other things. For starters, its Emotion 2.0 UI has two parts to it – where one is your traditional Android experience, and the other being its "
Simple UI
."
With the former, it eliminates the app panel and merely places all icons in the homescreen, which can look cluttered at times. Switching over to the "
Simple UI
" converts the otherwise widget heavy homescreen into colorful tiles a la Windows Phone – albeit, they're static tiles that are shortcuts to launching specific apps.
In any event, the two UIs have their purpose, where one targets the diversified functionality of typical Android, while the other is aimed to please smartphone newcomers.
Processor and memory
Staying close to home, the MediaPad X1 is powered by Huawei's very own quad-core 1.6GHz Kirin 910 processor. To many of us, it's an unfamiliar piece of silicon, but it's something developed by Huawei that also includes the various cellular and connectivity radios. Don't be too scared because of the unfamiliarity associated with it, just because it exhibits a pretty responsive operation with its performance.
Stuffed with 16GB of internal storage, which isn't a whole lot for either a smartphone or tablet, it can fortunately be supplemented by the addition of a microSD card into its available slot.
Camera
Already, we've seen how the Huawei MediaPad X1 is innovating with its stellar design, but it doesn't neglect the area surrounding its camera. Specifically, it carries along a ridiculously higher-than-normal 13-megapixel rear camera that features an f2.4 aperture lens, a Sony Exmor R backside illuminated sensor, and LED flash. Strangely enough, the placement and look of its camera gear reminds us of what's in the iPad mini. The love also extends to its front-facing camera as well, where it's blessed with a wide-angle 5-megapixel camera with a four plastic elements.
Expectations
Whoa! We can go on talking about all the cool features of the tablet, like how it packs along a beefy 5000 mAh battery, its reverse charging function to charge other devices, and the obvious fact that it's a phone at heart with 4G LTE connectivity intact. No doubt, it's the kind of phone that can start conversation when it's placed down in the middle of a table – and trust us, it will! As it stands right now, the Huawei MediaPad X1 is going to launch in China, Russia, Western Europe, Middle East, Japan and Latin America starting March 2014 for the suggested retail price of €399 ($548). Sadly, there's no word when or if it'll be coming to the US, but whatever the case, this is something we're seriously hoping to see make its way stateside somehow.