MSI WindPad Enjoy 7, Enjoy 10 Gingerbread tablets lower the price bar to under $300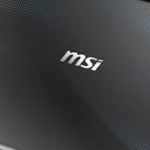 When it comes to tablets, Apple has pretty much set the hard to reach golden standard of $500 for the basic model of its iPad, but while some companies have found it hard to match, others – like MSI - have cut some corners. Ladies and gents, welcome the 7-inch MSI WindPad Enjoy 7 and the 10-inch Enjoy 10, the
sub-$300 tablets by MSI
running Android Gingerbread.
Sure, they don't have stellar specs, but have rather packed just enough horsepower to run Android smoothly. The
Enjoy 10
comes with a single core Cortex A8 processor clocked at 1.2GHz accompanied by 512MB of DDR3 RAM, all powering Gingerbread on the 10-inch screen with a resolution of 1024 x 768. Not impressive, you might think, but still good enough to bring 1080p full HD videos to your screen and even more so given the $299 price tag of the slate.
2.1
+EDR, Wi-Fi b/g/n, mini-HDMI and a mini-USB port.
The
MSI WindPad Enjoy 7
is the smaller sibling, but it packs an equally capable 1.2GHz Cortex A8 chip powering the seven inch screen with a resolution of 800 x 480 pixels. Except for the difference in screen size, the Enjoy 7 is virtually identical in terms of specs. Both devices aren't the lightest you'll see – the 10 incher weighs a hefty 28 ounces (795g), while the seven inch Enjoy 7 tips the scales at 13.93 ounces (395g).
When it comes to
battery life
, the 4700mAh battery on the smaller tablet and 3500mAh on the bigger one should last you 4-5 hours of watching videos, which is not too bad. Already excited? The MSI WindPads were yet in their pre-production variety at Computex, so you'll have to hold until late July to get them, but with the tempting prices this might seem like a short wait.
source: MSI via
Engadget