Lumia 950 and XL 950 rumored to launch with Threshold 1
37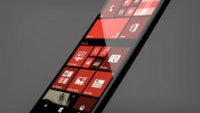 Microsoft has been hard at work getting Windows 10 Mobile ready for release, and time is running short with the announcement of the new Lumia 950 and Lumia XL 950 expected to be on the way in
just a few weeks
. Time may even be a little too short as a new rumor is saying that the new Windows Phone flagships will launch with the Threshold 1 version of Windows 10 Mobile.
Microsoft is reportedly working hard on the Threshold 2 version of Windows 10 Mobile, which is said to add some new features and have a number of performance and reliability enhancements, but it was recently said by Windows expert Mary Jo Foley that Threshold 2 would not be launched with the new hardware. The guys over at
WinBeta
reportedly confirmed with sources that the Lumia 950 and XL 950 will be released with Threshold 1, possibly Windows 10 Mobile build 10240, but it "will have a number of patches and fixes in place to help make the experience smooth and complete, at least until Threshold 2 rolls out publicly."
However, the delay may not be all that long. The rumor continues by saying that Threshold 2 should be ready for release to manufacturers by November, so early adopters may not have to wait all that long for the update.