Lower unlimited rates for loyal T-Mobile customers?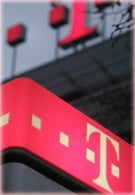 If you are a T-Mobile customer and you have been a good boy/girl, there are speculations that the carrier is about to bestow upon you a reward of lower unlimited rate plans. Now what exactly is the definition of loyal? According to the source, it means having an account for at least 22 months with a solid payment history. Apparently, there is no word about wearing a sandwich board or whispering in your friends' ear about T-Mobile.
It is possible that the new plans will first be initiated in San Francisco, starting February 19th, and if everything goes fine, we should expect the nationwide launch as early as March 1st.
source:
CellPhoneSignal
via
EngadgetMobile