Liveblog: Nokia to announce its first ever Android phone
36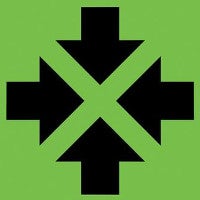 Hola amigos! It's time for us to attend Nokia's MWC 2014 event, and it's time for you to experience what the manufacturer has prepared for us. Word on the streets is that we're finally going to see that Android smartphone from Nokia, but as you know - it's not going to be anything typical. Instead, Nokia is said to have havily customized Android, in order to make it suitable for powering its low-end line of handsets.
Of course, Nokia X, as they call the company's mythic Android phone, may not be the only thing we'll be shown. Who knows, there might even be a new Lumia and a bunch of dumbphones, but all in all - yeah, we're most excited about the X, or Normandy, or whatever it is.
So make sure to come back to this page at 2:30 AM ET | 1:30 AM CT | 12:30 AM MT | 11:30 PM (Dec 23) PT | 7:30 AM GMT | 8:30 AM CET, if you want to become part of Nokia's unveiling. This is our liveblog article, and we'll be keeping tabs on whatever happens at that even in a timely manner.