LinkNYC's blazing fast Wi-Fi kiosks debut for beta testing with download speeds as fast as 280Mbps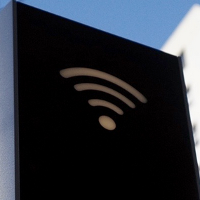 Payphones were never like this! Some of LinkNYC's free Wi-Fi kiosks opened today for beta testing, and the free hotspots provided users with extremely fast wireless service. According to one published report, download speeds (per Speedtest.net) were hitting 280Mbps with uploads running as fast as 317Mbps. What a creative way to get rid of the old payphones that became obsolete with the rise of the cellphone.
As we told you earlier this month,
New York City hopes to have 500 payphones converted by July
on the way to a total of 4450 hotspots available by 2020. Each one will provide speeds up to 1Gbps. The kiosks make money by selling ads that run on two screens. A USB port provides free charging of mobile devices, and an Android tablet allows users to browse the web. The Wi-Fi signal has a range of 150 feet from the kiosk.
While LinkNYC says that it won't stop people from using the free Wi-Fi all of the time, it did say that it could resort to throttling the data speeds of those who consume an inordinate amount of data. Considering that 27% of New Yorkers didn't have a broadband connection as of 2014, the LinkNYC kiosks should look like an oasis in the desert to them.
The City has a 12-year contract with CityBridge, which is in charge of the project. Over the length of the contract, the city is guaranteed $500 million versus 50% of the ad revenue. Beta testing will remain in force until 200 kiosks are up and running
source:
Engadget