Lenovo updates Smart Displays with Google Home Hub features, many improvements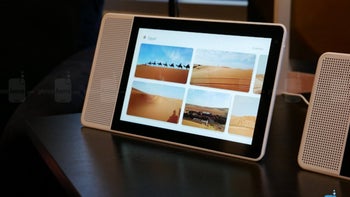 Lenovo has just announced that a major update is now being rolled out to its
Smart Displays
. The update will be released in waves over the next few weeks, so if you've bought one or plan to get it soon, you'll have to patiently wait for the update.
To make sure that you benefit from the new features, make sure that your
Lenovo Smart Display
is on version 3.63.43. Most of these new features have been announced Lenovo's Made by Google event and will be available to all the company's family of Smart Displays.
First off, you'll be able to use Google Assistant to control popular media and entertainment devices like TVs (Hisense, Philips, Sharp, Sony, Vizio, Xiaomi), set-top boxes (Dish, Foxtel,
NVIDIA Shield
, Sling, Vodafone), speakers (Denon), and smart remotes (Logitech Harmony).
The update brings Home View, which allows you to see and control all smart home devices in a single dashboard, and multi-room audio, a new feature that enables you to add the Smart Display to a speaker group and play music throughout the house.
Finally, two other features have been included in the update – Live Albums from
Google Photos
and Nest Hello Doorbell. With Live Albums, the Ambient Mode will always show off the best photos of your favorite people and pets without you having to curate them. With Nest Hello Doorbell, Lenovo's Smart Display will show who's at the door when someone rings, and allows you to send quick replies.